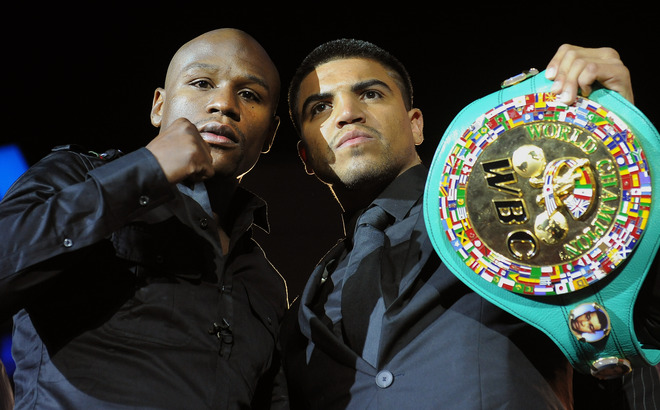 Jabbing may be the Ortiz strategy to defeat Mayweather. De La Hoya is the responsable for Ortiz strategy!
De la Hoya said recently that he would have beaten Mayweather if he stuck with the jab instead of punch with him in their fight on 2007! Well i have to gave him reason cause in the end of first round De la Hoya built a sizable lead against Mayweather!
Well i think that Ortiz would not be able to stuck with jabs, he his a emotional fighter and as soon as Mayweathe hit Ortiz, he will try to retaliate and Mayweather will put him into Sleep.
And you? Tell me what you think about it!